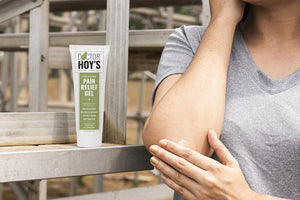 Pain Relief Gel
Fast Acting Pain Relief! Combination of Arnica, Camphor, and Menthol for long lasting pain relief.
Learn More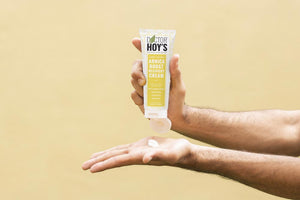 Arnica Boost
Reduces inflammation and promotes healing. Ideal for joint pain, muscle soreness, and rapid bruise relief.
Learn More
This is the first product we grab to use after a long hard day full of cheer, gymnastics, football, and soccer. It relieves sore muscles better than any other product we've tried.
Rusty P.
Pain Relief Gel 3 oz Roll-On
Love it – this stuff works great for my tennis elbow, I absolutely love it. I layer it with Arnica Boost!
Mike A.
Pain Relief Gel 4 oz Tube
Love Arnica Boost, it goes on smooth and creamy, but not greasy and it helps with sore muscles!
Wendy S.
It is the first product that really helped with pain. Relief for my back and knee pain. My husband also is a fan.
Valli A.
Pain Relief Gel 4 oz Tube
It's quick, gets right to the problem and provides quick relief. Love the Arnica Boost also.
Nancy T.
Pain Relief Gel 8 oz Tube
It is not a cure, but it is a great product for pain relief. I could not sleep from my shoulder hurting me. Now with Doctor Hoy's gel, I can get relief from the pain.
Rita E.
Pain Relief Gel 8 oz Tube
I first discovered Dr. Hoys at a Spring Fair in Queen Creek.  I ordered from the original owners over and over again for over 20 years.  It beats anything out there for pain relief.  I am a almost 74 years old  and try to stay active.  Applying Dr. Hoys prior to strenuous activity helps prevent my costochondritis and arthritis from flaring up.
Sharon S.